初秋之际,约上三五好友畅饮中国顶级水平啤酒、享受各国美食,没有比这更美的了。
日历上圈出9月25日、26日这两天,东隅酒店颐堤港广场,第二届北京秋韵手工精酿啤酒节,约!
来自全国各地的著名手工精酿酒厂在此汇聚,当地美食知名品牌展示,活力四射的现场DJ,更有周五晚烹饪大师 Rob Cunningham精制的VIP啤酒搭配菜品、周六酿酒师早午餐(同样出自Rob Cunningham之手)。VIP品尝票及酿酒师早午餐票详情将于本周晚些时候发放。
本届啤酒节精酿酒厂及美食品牌名单:
Summer's ending and there's no better way to make the best of changing season that by drinking China's best beer and eating good food with friends.
Mark your calendars for the 2nd Annual Beijing Autumn Craft Beer Festival, happening at the East Beijing Hotel grounds on September 25th and 26th. We've got China's best lineup of craft breweries in attendance, 5 awesome restaurants selling grub, talented DJs, a Friday night VIP beer pairing menu created by chef Rob Cunningham, and a brewers breakfast on Saturday morning (once again, compliments of the insanely talented Rob Cunningham). We'll be sending out details on how to get your hands on tickets for the VIP tasting dinner and brewers breakfast later this week.
In the meantime, checkout the full lineup of brewers and food vendors below: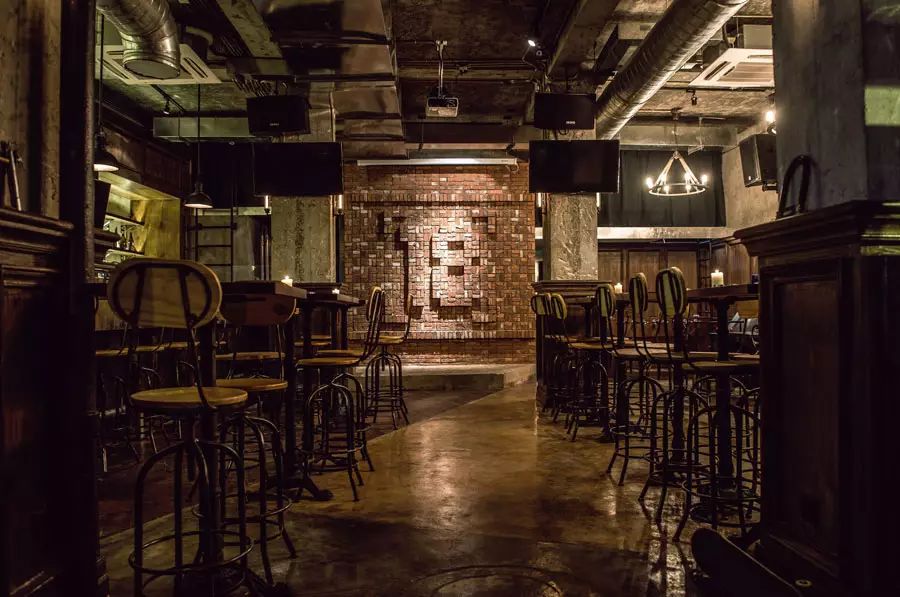 18 号酒馆
18号酒馆是一家来自武汉的微型啤酒厂。
18 Brewery

18 Brewery is a small scale microbrewery based out of Wuhan.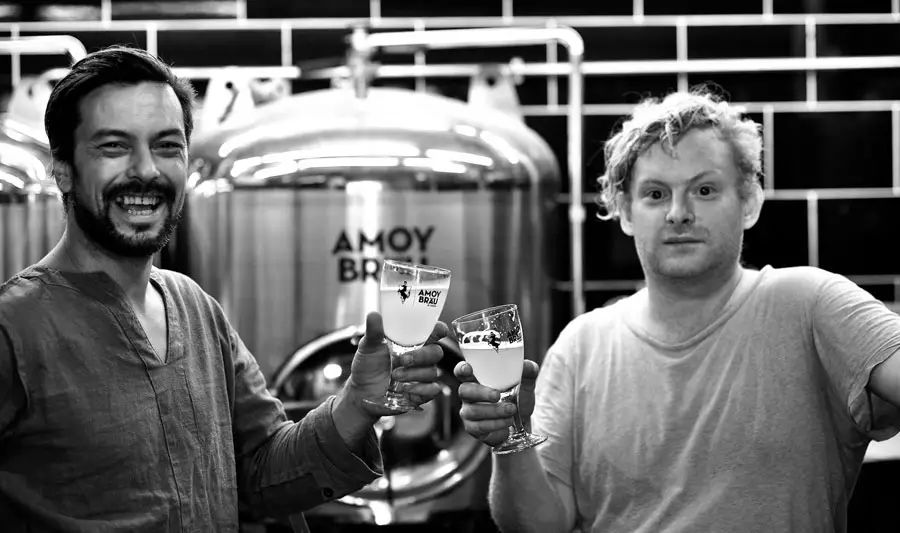 胖胖啤酒馬

兩年前胖胖啤酒馬的兩個老闆在廈門開始了一個新的釀啤酒冒險,然後過了不長就開始了他們自己的自釀啤酒室。過了這兩年生意方興未已和今天他們開了一個新的店在一家沙破尾藝術西區。他們用的大樓以前是個海鮮工廠。
David和Felix其實是設計師,沒想到一來到廈門就忽然開始釀啤酒。 當時他們對釀酒的世界不太了解, 他們只是開始釀了,因為覺得好玩和興趣。
他們一開始用的具備有些是自己設計的,有的在淘寶買的。他們開始在他們公
寓的屋頂釀啤酒,這兩個朋友經常提到那個時光會說網路是他們最好的老師。
今天他們還是認真研究美國和德國網路啤酒世界的演變。當它們把胖胖啤酒馬
第一個啤酒(楊梅白啤)給中國朋友喝,生意就從此愈來愈好。
只是三年在中國,兩年在釀酒,這一切其實還是都是一個巨大的實驗,是在說
廈門的氣氛就是一個實驗氣氛,大家都歡迎來試驗,無論是釀啤酒,做音樂,
藝術或美食,大家都可創造他自己的平台。
Amoy Bräu

Amoy Bräu started as a home-brewing adventure and opened a tap-room two years ago. The business has expanded rapidly and now they have a new brew house that is located in a former fish factory in the Sapowei art zone district in Xiamen, China.
David and Felix are designers by profession and had not the slightest idea that they would end up brewing beer, they had little knowledge of the worldwide craft beer trend - when coming to China in 2012, it just started.
The first beer kit they made was comprised of a self-built mash/lauter ton and the rest was bought off taobao. They began by brewing on the roof of their apartment. The Brewers leaned more from Home-brew Blog's in Germany and the States and when they gave the first brew (Yang Mei Wit Beer) to their Chinese friends, it took off immediately.
It's only been 3 years in China and 2 years brewing beer and it's still a big experiment, in fact everybody is welcome to experiment in Xiamen, whether its making beer, music, interactive art, design or food, there's a stage for everyone.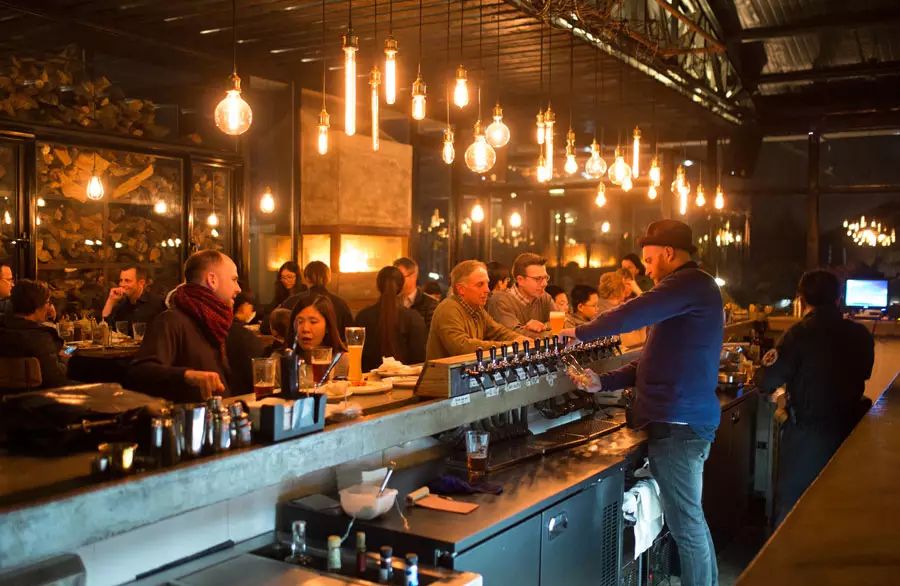 箭厂啤酒
手工精酿啤酒,用爱酿造。以在帝都为豪,箭厂啤酒精心酿制手工鲜啤并巧妙地平衡于英式、德式以及美式的艾尔和拉格。
Arrow Factory Brewing
Craft Beer, brewed with love. Proudly based in Beijing, Arrow Factory Brewing serves up expertly crafted and masterfully balanced English, German and American style ales and lagers.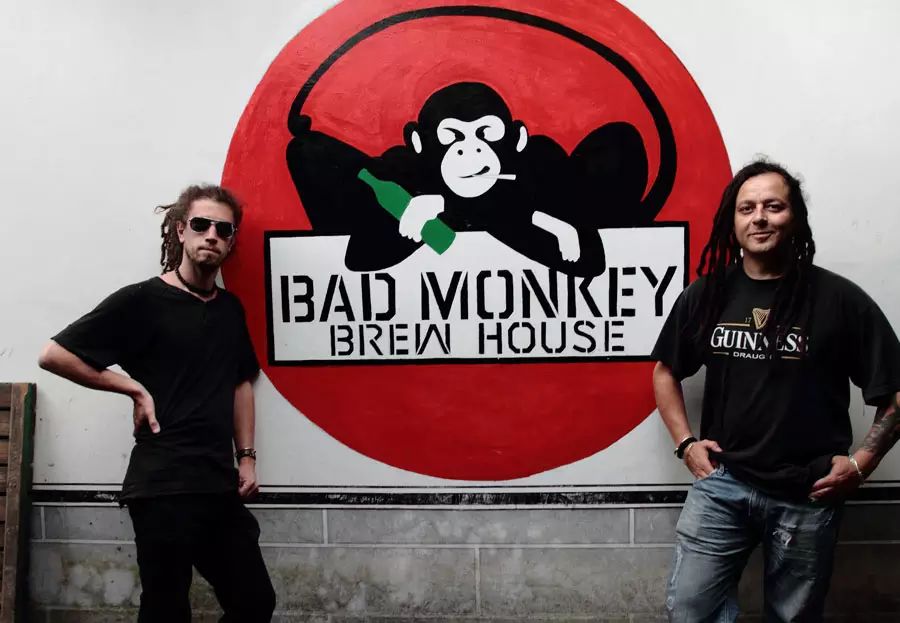 大理坏猴子酒吧有限公司

坏猴子酒吧从成立伊始,就以其独特的氛围、价值和顾客体验独占大理近12 年。坏猴子旨在通过扩大品牌连锁、许可经营以及生产优质的精酿啤酒,席卷 中国。通过坐落在大理的坏猴子啤酒研发中心和位于昆明的全新工艺生产线,坏猴子能够稳定提供多种杰出的核心精酿啤酒。与此同时,作为欧洲酿酒师的最爱,坏猴子将创作出令人兴奋的世界级季节性啤酒,给予顾客最愉悦的享受。
Bad Monkey Brewery
An institution in Dali for over twelve years the Bad Monkey has cornered the marketfor atmosphere, value and customer satisfaction since day one. Expanding into brand franchising and licensing alongside five years of premium craft beer production the Bad Monkey is now taking the rest of China by storm.
With our R&D craft brewery in Dali complimenting our new state of the art brewing facility in Kunming, the Bad Monkey is able to maintain a constant supply of our legendarycore beers while at the same time doing what our European brewmasters love best, creating exciting world class seasonal brews to delight our customers.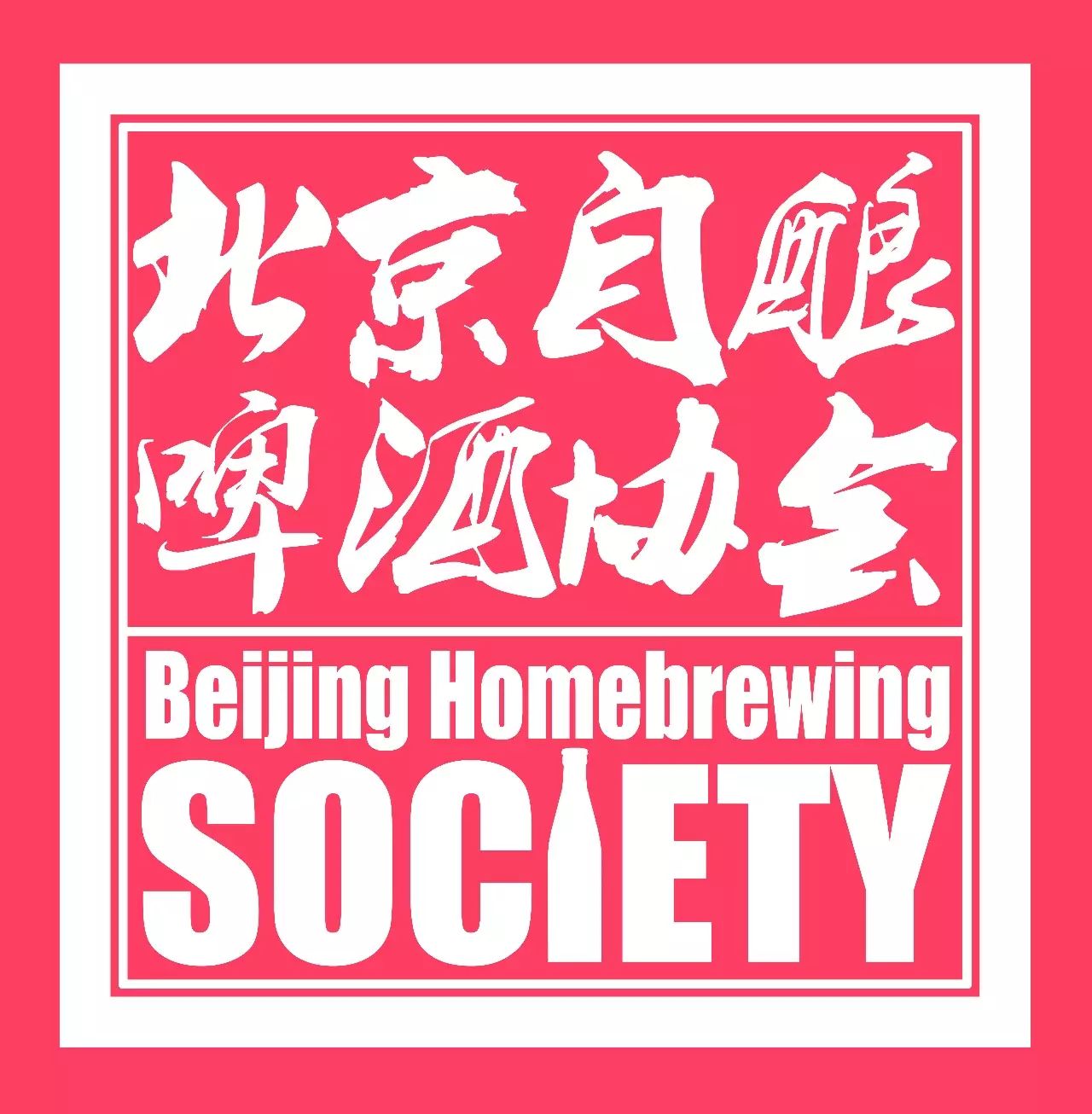 北京自酿啤酒协会
北京自酿啤酒协会(Beijing Homebrewing Society),是一个倡导家庭与手工酿造的精酿啤酒爱好者会员俱乐部,欢迎所有喜欢啤酒的人加入。 BHS账目公开、信息共享,是一个由酿酒师、精酿啤酒从业人员、家庭酿酒爱好者以及啤酒发烧友组成的大家庭。

Beijing Homebrewing Society (BHS) is an organization that dedicated to spreading the knowledge, culture and appreciation of craft and homebrewing beer. We welcome all beer lovers to join us. In BHS, we make our accounts public and we share information. Our membership is open to all brewers, brewing professionals and fellow homebrewers.
学习酿造知识、分享优质啤酒、组织啤酒活动。Let's brew~
Learning homebrewing knowledge, sharing quality beer and organizing beer events.
Let's brew~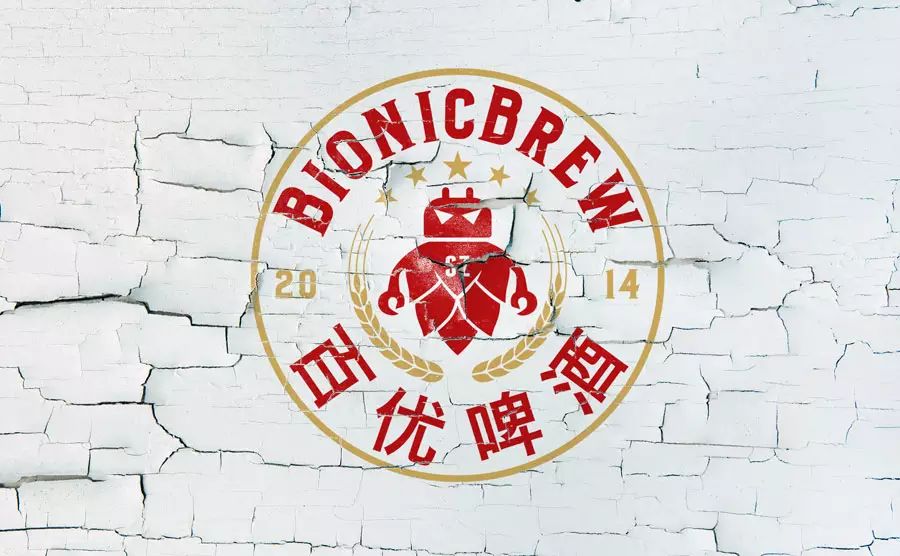 深圳百优啤酒
来自中国深圳的独立精酿啤酒坊,以其酿造的独特口感与工业啤酒对抗。
Bionic Brew
An independent craft brewery in Shenzhen, China, making dangerously delicious ales to battle the watery commercial cat piss that passes for beer.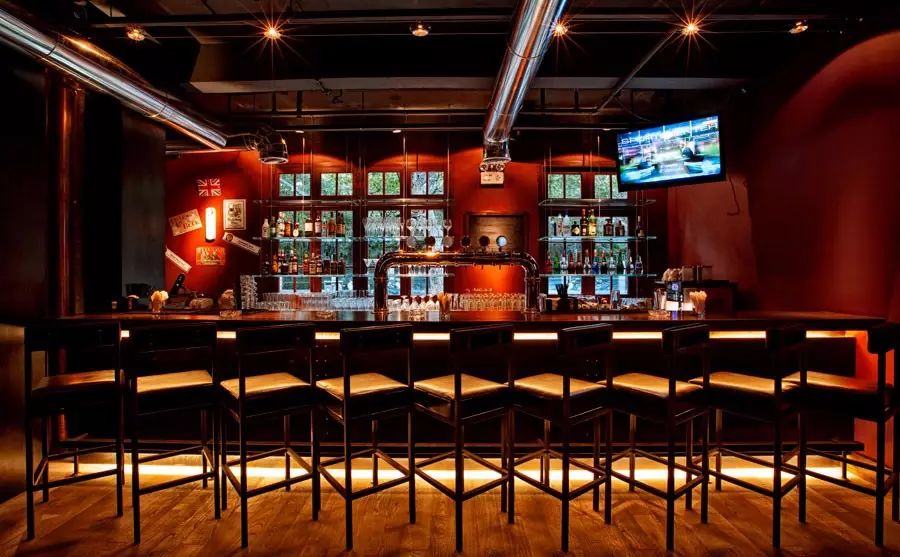 上海拳击猫
拳击猫是一家美式微酿啤酒坊兼西餐厅。该酒坊于2008年在中国上海成立, 概念深受美国西南部地区影响。拳击猫可提供各种经典的美式"舒心菜",其 店内所有的新鲜且高品质的食材,皆由执行主厨Sean Jorgensen以及合伙人 Kelley Lee所置备。
拳击猫有超过25款的佳酿并经常轮流替换,且全年不间断供应。所有啤酒皆 出自荣获国际大奖的酿酒大师Michael Jordan之手,他选用优质的麦芽及酒 花,从而给中国带来了世界级水准的精酿。
Boxing Cat Brewery
Boxing Cat Brewery is an American microbrewery and restaurant, first established in Shanghai in April 2008. Strongly influenced by the southern regions of the United States, Boxing Cat Brewery offers a variety of classic American comfort foods, all made in-house with fresh and high quality ingredients by partner Kelley Lee & Executive Chef Sean Jorgensen.
Boxing Cat Brewery has over 25 rotating beer on tap over the course of a year, all brewed onsite by our international award-winning brew master, Michael Jordan, using the finest quality malts and hops to provide you world-class beer quality right here in China.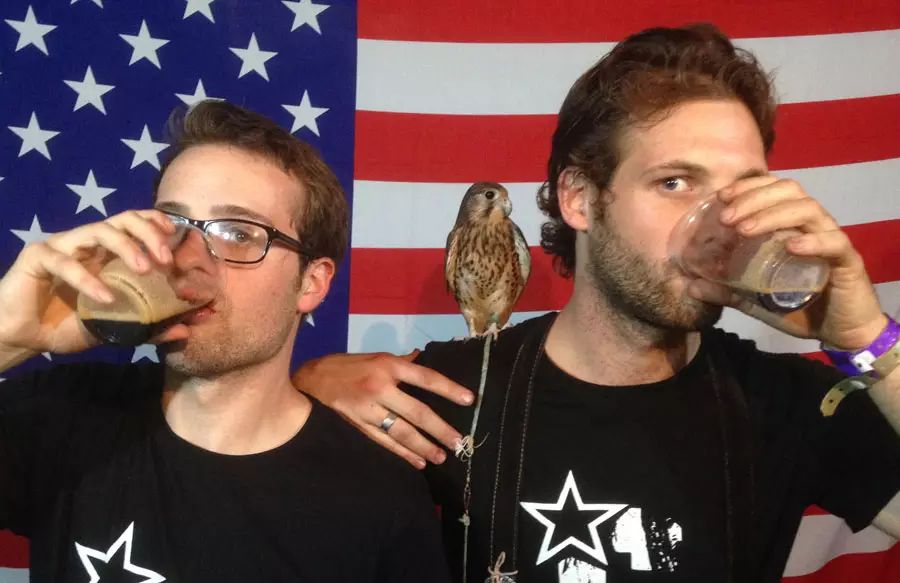 Calvin啤酒公司

凯尔文啤酒公司和大多数啤酒厂一样,始于对高品质啤酒近乎痴迷的热情。我 是一个出生于威斯康星州的大男孩,我的家乡盛产优质啤酒,所以在合肥生活 的日子里,无法喝到优质的啤酒是我人生的一大憾事。于是我就想,为何不利 用我爸爸教我的啤酒酿制知识,给自己,也给大家酿造真正上好的啤酒呢?我 开始自己酿造啤酒,很快,越来越多的人开始了解并喜欢上我的啤酒。那个时 候我们还并没意识到大家对凯尔文啤酒有那么大的需求,所以我们只是小规模 的把啤酒一箱一箱带到合肥的每一个角落。2013年,我们才决定是时候认真 起来,把这个过大的兴趣爱好升级并规模化。
我们现在正在大规模地酿造啤酒,给越来越多的人带来快乐,这让我们感到很
骄傲。我们酿造的是美国、比利时和德国混合风格的啤酒。当然,啤酒的种类
不重要,最重要的是我们酿造的是我们真正热爱的啤酒!
享用我们啤酒的同时请记住:把握今天!把握凯尔文啤酒!
Calvin Beer Company
Calvin Beer Company began the way most breweries do, a passion bordering on obsession for good beer. Being a Wisconsin Boy by nature, lack of access to decent beer was a sincere challenge while living in Hefei. The answer came in the form of doing what my daddy taught me and brewing up some happiness. Before long, word spread around the city and interest mounted. Before we knew it we were carrying cases all over the city. During 2013 we decided it was time to get serious and take the oversized hobby to the next level.
We are proud to now being brewing on a larger scale and bringing happiness to more and more people. We brew a mix of American, Belgian, and German style beers but most importantly we brew beers we love and don't worry too much about what categories they fall into!
Enjoy and remember Carpe Diem, Carpe Zytha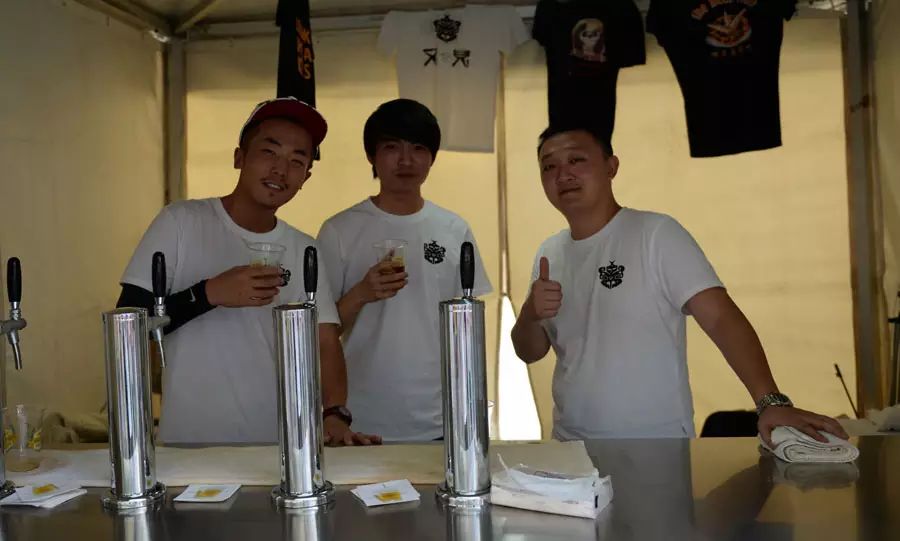 成都丰收精 酿酒厂
成都丰收精酿厂位于成都。
Chengdu Harvest Brewing Co.
Chengdu Harvest Brewing Co.is a small microbrewery located in Chengdu.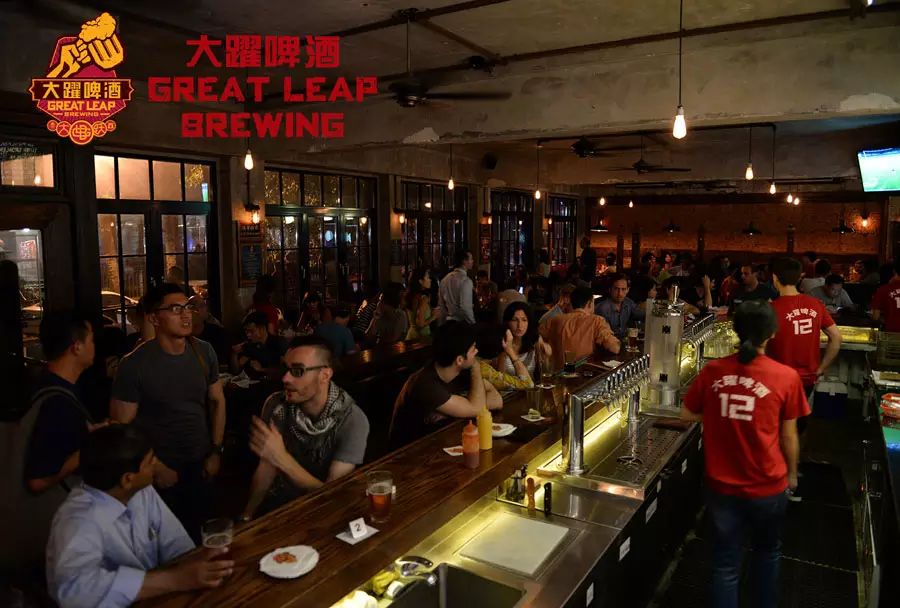 大跃啤酒
大跃啤酒成立于2010年,所有的配方都基于我们用中国风来打造精酿啤酒的 热情。大跃啤酒是近年来是蓬勃兴起的精酿啤酒革命在北京的第一品牌。我 们只用高品质的原材料,因为我们的理念是绝大部分的采购依托本地种植的 产品,包括100%的国内种植和加工的啤酒花、茶叶、香料、水果、蔬菜、咖 啡、糖以及蜂蜜等等。大跃啤酒坚信中国已经做好准备,迎接一个使用本地食 材、在本土酿造的高端啤酒品牌,她将成为这个不断扩展的本地市场的引以为 荣的品牌。
大跃啤酒作为北京精酿啤酒的先锋,将会一直努力制造有创意的、本地特色的
中国精酿啤酒!
Great Leap Brewing
Great Leap Brewing was founded in 2010, and has since been creating recipes basedon our desire to foster a Chinese craft beer culture. We use only high quality ingredients. Our philosophy is to source a majority of locally grown products, including 100% locally grown and processed hops, teas, spices, fruits, vegetables, coffees, sugars and honeys. Great Leap Brewing believes that China deserves a locally brewed, high quality product that uses Chinese ingredients to create the best possible beer for a growing local market.

Great Leap Brewing has pioneered Beijing's recent craft brewery revolution and strives to present the market with creative, local creations that are inherently and proudly Chinese!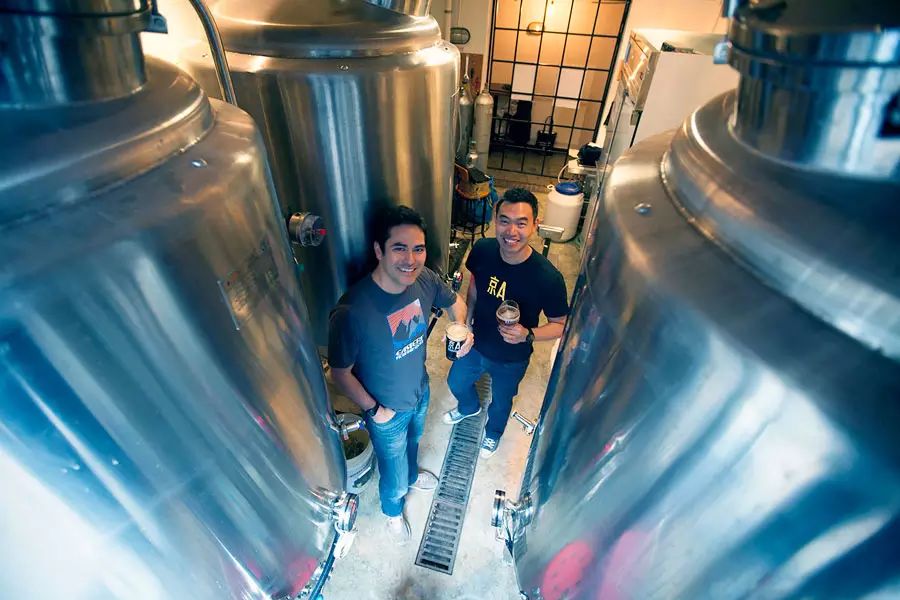 京A精酿
京A精酿啤酒是Alex和Kris两位来自北美的"老北京"精心缔造的产物。 他们 热心于优质的啤酒,热忱于和大家分享口味饱满的各色精酿。为了实现分享口 味丰富,质量精良的啤酒的初心,他们开始了自己在北京的旅程——用原装进 口的原料,酿制新鲜有趣的啤酒。发展到今天,我们位于幸福村的啤酒坊24小 时不间断的供应位于1949的京A旗舰店。成立于2014年9月的京A Taproom 也乐于结识八方宾朋,见证精酿啤酒在中国的飞速前进步伐。衷心感谢你支持 本地精酿啤酒的发展!
京A Brewing Co.

京A Brewing Co. is the brainchild of Kris and Alex, two North American guys and long-time Beijingers with a passion for great beer. One day, the two realized then that the only thing better than drinking full flavored, handcrafted beer is brewing it for others. And so began their dream — to make creative and delicious ales and lagers with only the best ingredients for craft beer fans here in the 'Jing. These days, the 京A brewery in Xingfucun runs 24/7 to supply an ever-growing growing number of 京A taps around Beijing as well as the flagship 京A Taproom, established in Fall 2014. We're excited to be part of the revolution for locally brewed craft beer that's quickly gaining momentum in China. Thank you for supporting local craft beer!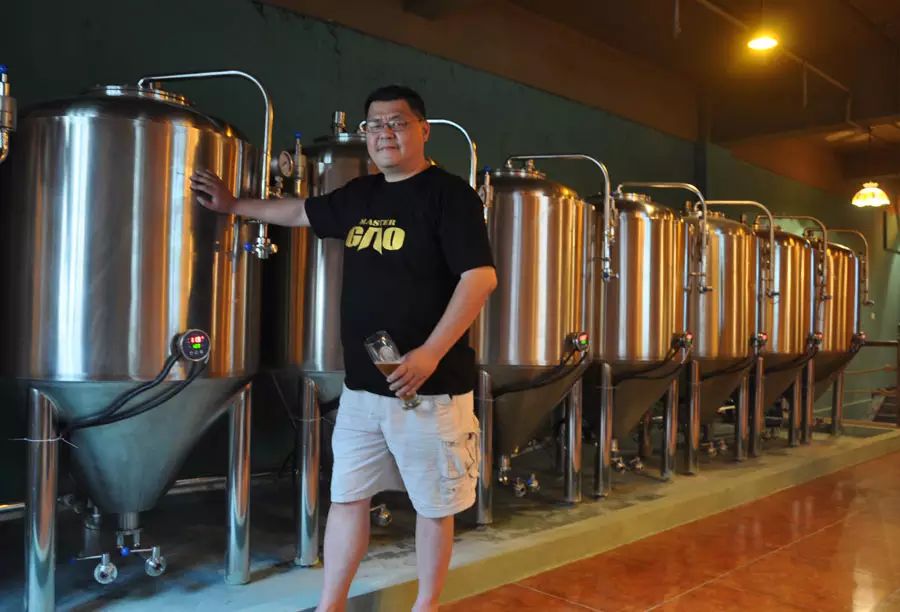 南京精工啤酒有 限公司
南京精工啤酒有限公司始于2008 年,是中国第一家精酿啤酒公司,旗下拥有 高大师、欧菲、婴儿肥、猛丁等多个精酿啤酒品牌。公司自成立之日起,始 终以推广精酿啤酒的技术和文化为己任。2008年发布中国第一本精酿啤酒杂 志《啤酒节》并举办了国内第一次精酿啤酒节;2011年出版第一本中文精酿 啤酒指南《喝自己酿的啤酒》;2013年推出国内第一款瓶装精酿啤酒"婴儿 肥",并创造啤酒拍卖世界纪录。
Master Gao Brewing
Founded in March 2008, Nanjing Craft Brewing co. is the first craft brewery in China. It is the owner of brand names such as Master Gao, Oktoberfest, Baby IPA, Mad Ting, etc.
Since it's day one, the company has taken the responsibility of promoting craft brewing technology and culture in China. It held the first craft beerfest in 2008, published the first craft beer magazine in 2008, published the first craft brewing book in china in 2011, and bottled first craft beer in china in 2013. It's Baby IPA also holds the world record of the highest bidding beer price.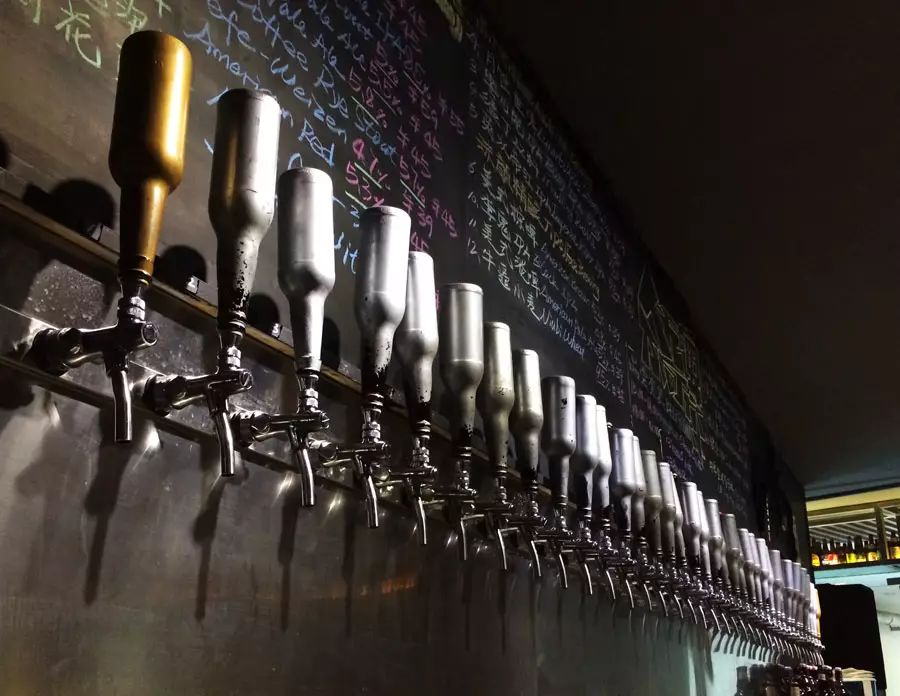 牛啤堂
牛啤堂,中国最牛气的精酿啤酒品牌,我们是一群啤酒疯子,我们以宣传和推
广精酿啤酒为己任,我们的酿造采用最好的天然原材料,生产中国最顶级的精
酿啤酒~!和我们一起,对工业水啤说再见,加入精酿啤酒革命~!
牛啤堂酒吧是我们的啤酒天堂,这里有中国最多的鲜酿扎啤酒头,除了我们自
己酿造的十余款牛啤堂精酿以外,还汇聚了最顶级的来自中国各地的精酿扎
啤;这里还有中国最大的单体啤酒冰柜,数百种进口精酿啤酒供你选择;这里
还有中国唯一一个啤酒专业定制工坊和啤酒酿造迷你教室,欢迎您来学习啤酒
的酿造和订制一款属于自己的啤酒~
NB Craft Brewing
NB Craft Brewing Company, The newest local craft brewing company in Beijing, taste the local flavor and it's all about passion for real beer! We only use finest natural ingredients, say goodbye to artificial ingredients and preservatives, join the craft beer revolution with us!
In NBeer Pub there is the largest selection of imported craft beers, and all the fine ales from the top rank Chinese microbreweries and of course the ones from NB Craft Brewing!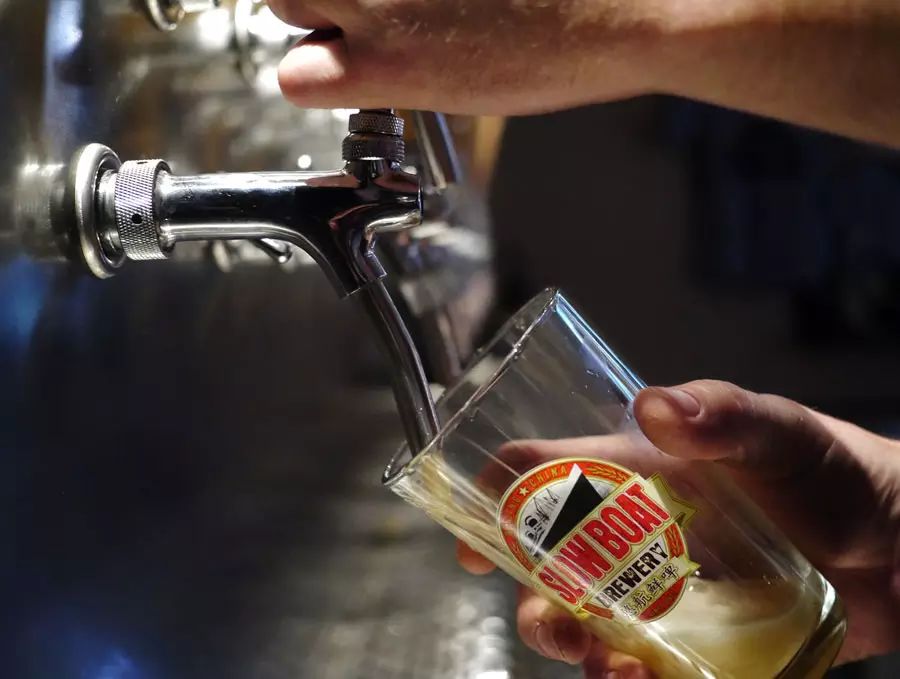 悠航鲜啤
悠航鲜啤属于家族运营啤酒坊,在中美传统关系之间皆有着深厚的渊源。悠航 鲜啤始于2009年,其创始人是两名在京生活的美国人,Chandler Jurinka 与 Daniel Hebert。两人十分怀念陪伴他们一起长大的美国手工精酿啤酒。经过 两年的品牌创立与成长,2011年的秋天,悠航的啤酒开始销往全国各大餐厅 酒吧!
如今,悠航拥有17款不同的鲜扎啤(其中包括三款瓶装鲜啤)它们遍及京城以 及上海最好的餐馆、酒店及酒吧。悠航的17款鲜啤中,10款属于全年供应的 核心啤酒款,其他时令啤酒和实验啤酒款阵容强大,令人期待。
Slow Boat Brewery
Slow Boat is a family-run brewery located in Beijing, China. With deep roots in Chinese and American traditions, Slow Boat Brewery began in 2009 when two Americans, Daniel Hebert and Chandler Jurinka, met and bonded over their shared longing for the beers they grew up drinking in the states. Today, Slow Boat Brewery has over 17 different beers — including three bottled beers — and is served in Beijing and Shanghai's finest restaurants, hotels, and bars. Slow Boat's beer is brewed entirely by hand. Our beer is made in small batches using unhurried methods. It's always refrigerated, fresh and unpasteurized. No preservatives, no chemicals, just purely delicious craft beer.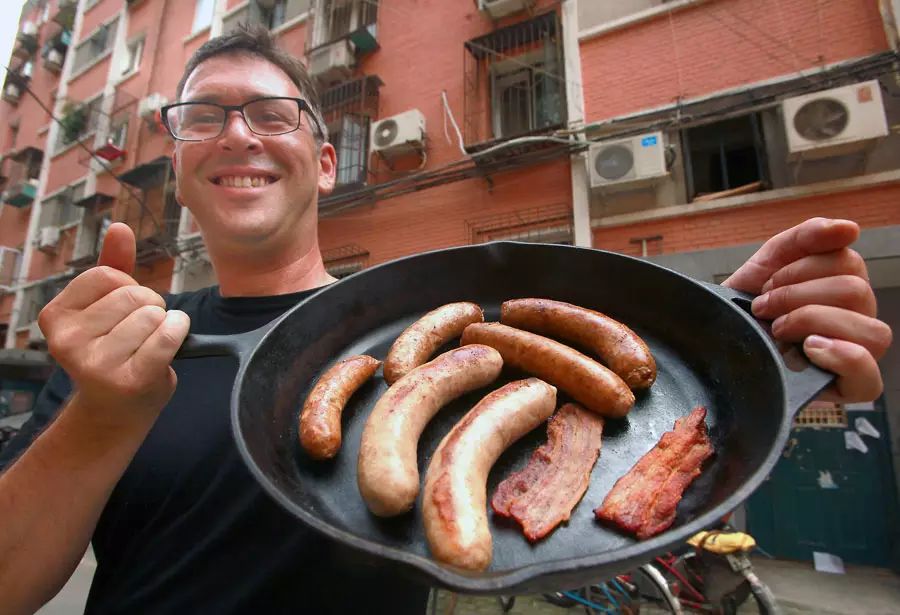 Andy手工香肠
自2012年起,安迪手工香肠已经开始制作纯手工香肠了。他们的外卖可将食 物送至客人的家中、户外烧烤活动、餐馆,以及精品酒店。
Andy's Craft Sausages
Andy's Craft Sausages/BeijingSausages.com has been making hand crafted sausages in Beijing since 2012. Serving direct to customer's homes, BBQ events, restaurants and boutique hotels.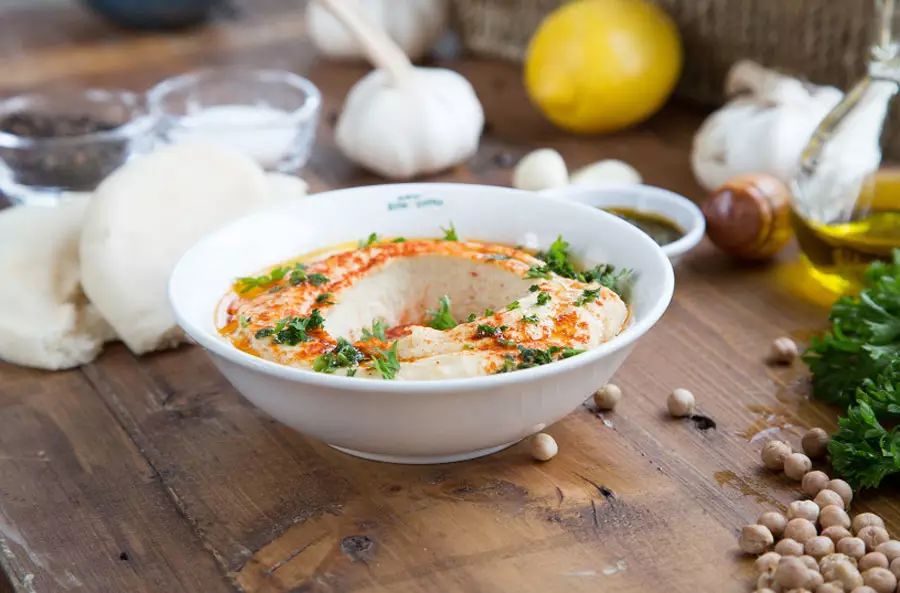 吧嗒饼餐厅
中东美食吧嗒饼----在吧嗒饼最出色的就是鹰嘴豆酱,还有香酥的发拉芬。新鲜的食材与合理健康的搭配才是真正的中东菜。
吧嗒饼已为食客们提供正宗美味的中东菜超过十年只久,菜单非常广泛,有鹰
嘴豆酱,发拉芬,羊肉丸,阿拉伯香菜沙拉和很多的开胃小吃受到了素食者的青睐。
吧嗒饼餐厅连续十年荣获北京读者奖。
Biteapitta

The Place for Middle Eastern Food Feast – At Biteapitta we're famous for great hummus, delicious falafel, fresh and healthy food, authentic and delicious middle eastern dishes.
For over 10 years, BiteaPitta have been serving its patrons with authentic Middle Eastern cuisine menu which is extensive and features authentic Middle Eastern fare such as hummus, falafel, kebabs, taboulah and many more with an accent on appetizers, many of which are vegetarian friendly.
BiteaPitta restaurant is Beijing's reader's surveys award winning for 10 consecutive years.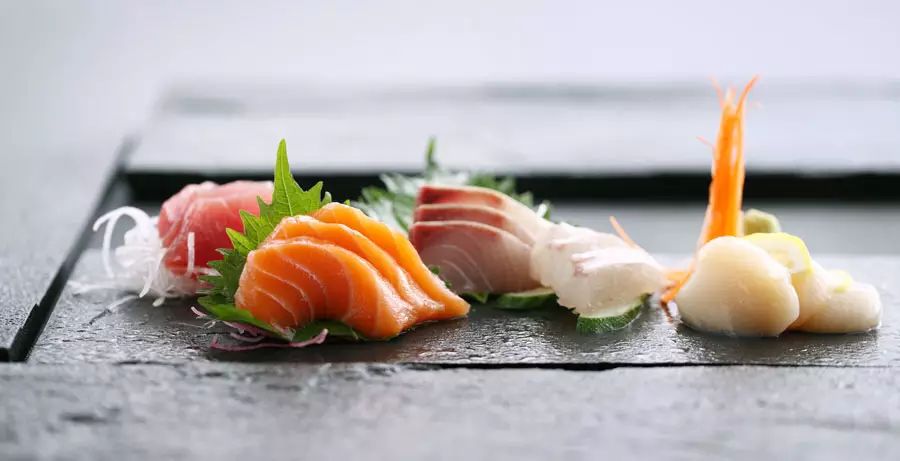 叶书日餐厅
位于北京东隅酒店一层的Hagaki叶书日餐厅是一家秉承加州精神的日本料理餐 厅。Hagaki叶书本着快捷、轻松和价格亲民的理念,配以精彩绝伦的自创系列 寿司,以及炸猪排、天妇罗和乌东面等各类精心制作的经典日本菜肴,致力于 打造一个风靡北京的轻松日餐厅。
每周六和周日。Hagaki叶书推出零点自助餐,所有菜单上的精美食品均可无限 添加。快约上三五好友,带上家人,一起来体验我们精心之作和上乘服务。每 位仅需RMB238另加15%服务费。
Hagaki
Located on the ground floor of EAST, Beijing Hagaki serves up an arrayof Californian-inspired Japanese cuisine. With an impressive selection of signature maki rolls as well as classics like tonkatsu, tempura, and udon, Hagaki is the go-to place for fast, fun, and affordable Japanese dining. With an a la carte style all-you-can eat menu available every Saturday and Sunday for RMB238 + 15% service charge, bring friends and family to Hagaki to get your fill on Japanese favorites.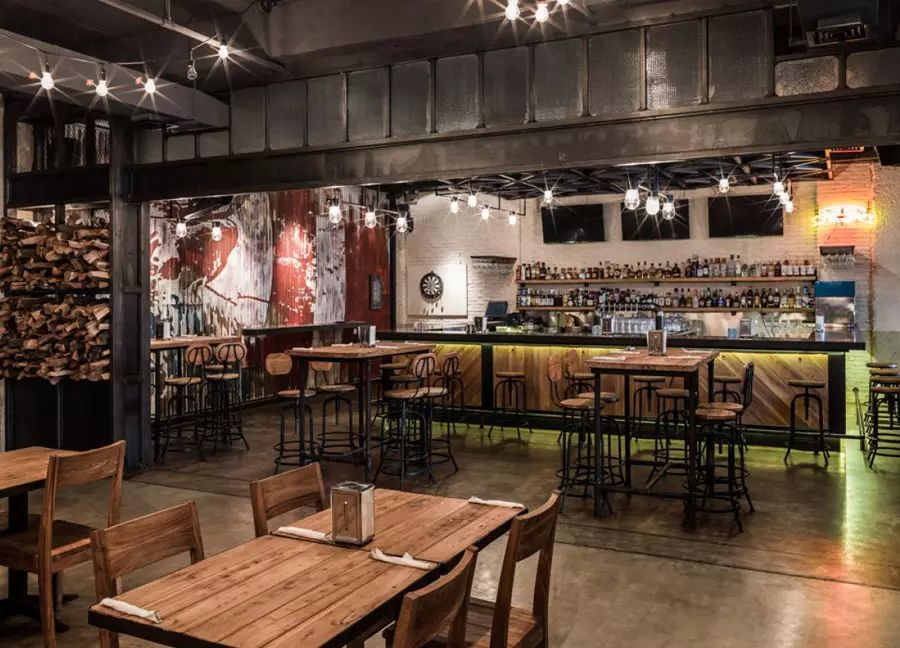 本垒美式烤肉
说起对于美国传统烤肉的热爱,来自美国200多年家族史的本垒美式烤肉,传承了美国迪克西地区(美国西南部烤肉区)地道的美式传统美食文化, 从食品的来源到制作工艺, 从传统的餐厅设计风格到在美国专业量身定制来的大型烤 炉, 从美式波本威士忌和调酒方式到吃烤肉必备的传统美式啤酒。。。本垒美式烤肉的每一个角落和每一个呼吸无不渗透着地道的美国传统风情。想要感受真正的美国本土风情吗?热烈欢迎您与您的朋友和家人一起踏上本垒美式烤肉的美食之旅。
Home Plate BBQ
Home Plate BBQ focuses on authentic slow cooked and smoked meatsthe ole southern way. Our passion for bringing BBQ for the people doesn't stop there. Home Plate has award winning burgers and signature sides, appetizers and more. We pride ourselves on giving customers the ultimate dining experience with great music, vintage films, craft beer and cocktails, along with weekly live music and creative events. Whether you want a taste of home or experience great American food and atmosphere unlike any other come to Home Plate BBQ.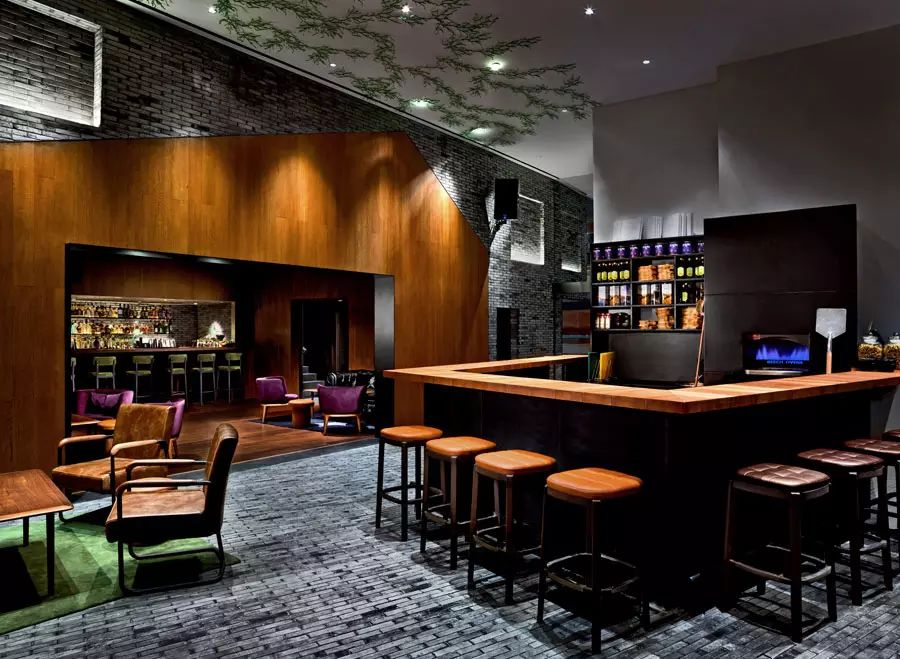 Xian 仙
是位于北京东隅一层的风格迥异的新型酒吧,同时也是酒廊和音乐表演场地。Xian 的设计灵感来自于北京 798 艺术区的工业建筑。在这里,您可以找到乐趣、放松心情、寻回自我。Xian 酒吧内各个空间的布置融合了多种风格——现 场音乐表演场地、可以尽情舒展的酒廊,以及收藏过百种不容错过的世界顶级威 士忌的威士忌吧。此外,还有宽敞的室外园景阳台及烧烤区、供应瓶装或桶装啤 酒的热闹酒吧,以及配有台球桌、桌上足球和街机风格电子游戏机的娱乐室。当 然,Xian 供应的食物也均为新鲜简单的酒吧经典菜式,让您精力十足,重焕活力。
现场乐队,DJ演奏,美酒,美食等等,这些你都可以在这充满设计艺术氛围的 Xian里找到。
Xian
Xian is a one of a kind bar located on the ground floor of EAST, Beijing. Inspired by the industrial architecture of Beijing's 798 Art Zone, Xian is houses a collection of unique pieces lounge on the ground floor, a BBQ and large outdoor terrace with views of the park, private cigar rooms on the second and a game room equip with a pool table, foosball, arcade games and a private bar on the -1 floor available for private use.
With live music from the house band and DJ every night Xian offers a wide selection of anything you could want in nightlife. Amazing drinks, beautiful girls, live music, and the best bar food in Beijing all under one artistically decorated roof.
——————————
Let's Brew~

秋韵啤酒节1周后开幕!| Beer Fest less than 2 Weeks away!